A New Economy and a Fair Transition for Workers
Canada's 150th birthday gives us all cause to reflect. What can we learn from the past? And what can we improve upon in the future?
---
Authored By:
Hassan Yussuff, President, Canadian Labour Congress
Robert Walker, Vice President, ESG Services, NEI Investments
Steven Fish, Executive Director, Canadian Business for Social Responsibility
Canada's economy has the potential to be one of the most successful in the world, one where economic growth and greater equality go hand in hand. Around the world, interest in the Canadian story is growing, and there is the prospect of greater investment finding its way to Canada, a place where positive values and strong returns can go together.
The last decade has shone a light on two problems, both global in nature and with potentially devastating consequences. Luckily, Canada has a chance to be among the leaders in helping show how both can be solved.
The warming of our planet is a threat to everyone. Doing nothing about it would place an unfair and unacceptable burden on the generations who will come after us. Happily, most Canadian governments, many Canadian businesses and a growing majority of Canadian citizens are embracing some of the changes that are vital and urgently needed.
The second powerful challenge driving disruption in the world is the uneven distribution of economic benefits. From one headline to the next, one country to another, the stories have a familiar ring: while some achieve great financial success, workers are often left behind. Wise political leaders and all of us who learn from history know that allowing this trend to continue will only end badly for everyone.
That's why some of the most important policy choices that need to be made today, the ones that will call on our Canadian spirit of fairness, accommodation and forward thinking, are about how to transition our economy to improve our environmental performance and strengthen our economy for the long term while ensuring that this realignment eases, not exacerbates, the gaps in well-being and opportunity.
Canadian workers — and not only those in the fossil fuel sector — have seen a rise in job insecurity and a decline in good-quality employment in recent years. By implementing a clean growth shift, Canada can and must improve prosperity in a broad-based way. Anything less risks a breakdown of the political conditions that lead to climate action.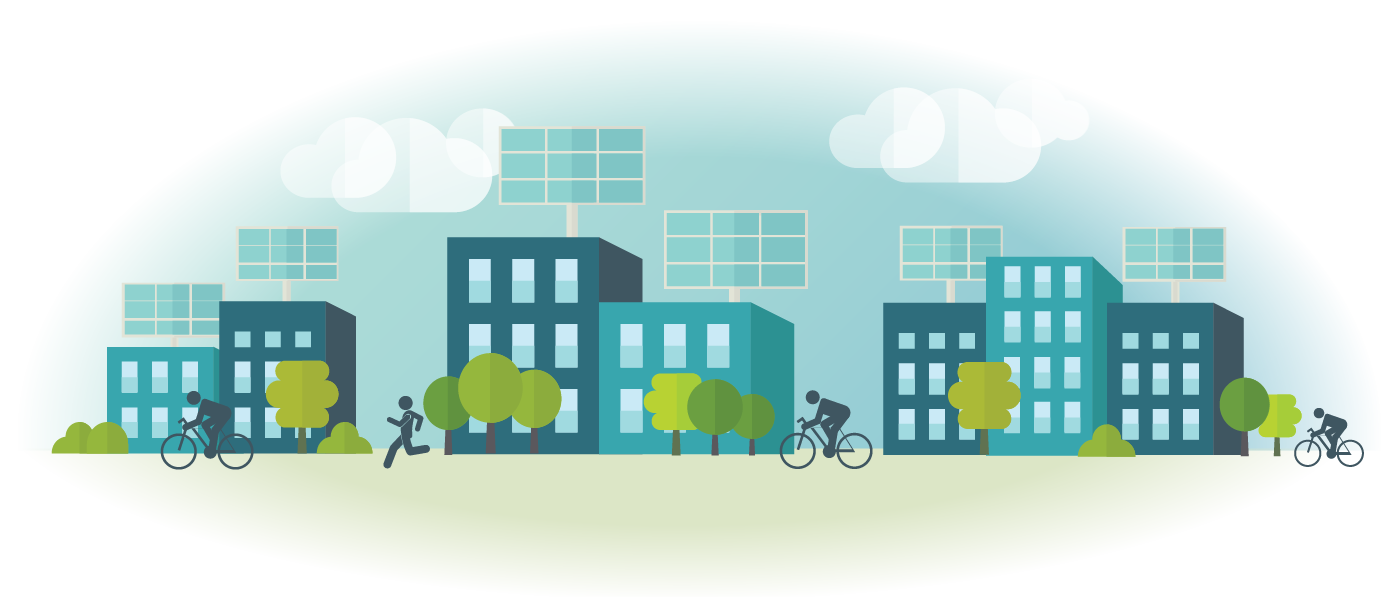 Canada has enormous natural resource wealth, which has driven much of our national economic growth and will continue to drive our prosperity in the future. As we design policies to shift from our reliance on fossil fuels toward the use of cleaner sources of energy, the fair and sensible thing to do — the right thing to do — is to make sure that the burden of disruption does not rest only on those who make their living in the energy sector and the communities they live in but is more broadly shared.
We know a transition to clean energy will bring enormous opportunity, and the opportunity should also be broadly shared, with particular emphasis on those whose economic life has been tied to Canadian fossil fuel development.
In the Paris Agreement, Canadian leadership helped push for language that recognized the importance of "decent work and quality jobs." In Alberta, the province's Climate Change Advisory Panel flagged the imperative this way:
We should worry as much about the competitiveness of our human resources in a carbon constrained world as much or more than we worry about the competitiveness of our natural resources. A well-implemented transition strategy which matches affected workers with new opportunities and the training they need to excel in them will be crucial to a positive outcome of Alberta's approach to climate change.
The government of Alberta took the advice to heart, allocating $195 million over the next five years to help coal-industry communities, Indigenous communities and others adjust to its new carbon pricing system.
We should explore how this kind of policy could work in other places across Canada, from coast to coast to coast. For example, a carbon pricing system that spurs changes in energy use has the potential to create many opportunities for policy-makers to allocate funds that help retrain workers, attract clean growth investment and adjust our skills training.
By bringing Canadian communities, labour organizations, businesses and civil society together, policy-makers can act on our urgent climate change needs while promoting inclusive economic renewal.
How?
A great array of jobs will evolve, and new jobs will be created from this shift. Many of the opportunities will be triggered by new and disruptive technologies and also by a spirit of innovation that takes hold across many sectors.
We will need new, reliable streams of labour market information to stay on top of the curve or ahead of it as demand shifts and investment funds look for opportunity.
We will need to redouble our commitment to providing workers with innovative social support, skills training and apprenticeship programs and to supporting communities that will be affected by this economic shift.
We will want to establish targets and timelines for green job creation, with streamlined transition plans for workers from industries affected by decarbonization.
Disruption is inevitable, but displacement of people's livelihoods without such measures to counteract it would end badly — dividing people, holding back progress and breaking down our collective will.
Working people are not bystanders in their own fate. As we contemplate what a clean growth century for Canada could look like, we must engage affected workers and their communities in meaningful ways at every stage of the process so that they can help shape an economy built on decent work, shared prosperity and a sustainable future. Staying on the path to a clean growth century for Canada requires a resolute commitment to the people whose livelihoods will be disrupted by the change we are undertaking.
It is a question of responsibility and opportunity. As we start writing the story of Canada for the next 150 years, we can learn from our past: just as science tells us we need to shift our energy use, we have also learned that change needs to benefit everyone.
Join with us in creating momentum.
Sign your name to support this initiative and receive updates:
Share this with everyone you know, on Twitter and Facebook: